Sunday Gig to celebrate the launch of the PVI06/IBB04 12" Compilation.
It will be amazing, it will start at 6pm and the times are still a mystery? It is at Bardens Boudoir in Dalston and it will cost you five english pounds to gain entry.
Playing Live = Fair Ohs, Male Bonding, Human Race, Cold Pumas, La La Vasquez, Spectrals, Mazes & Not Cool.
DJ's - Graffiti Island, Plug and The Ghost of Teen Sheikhs.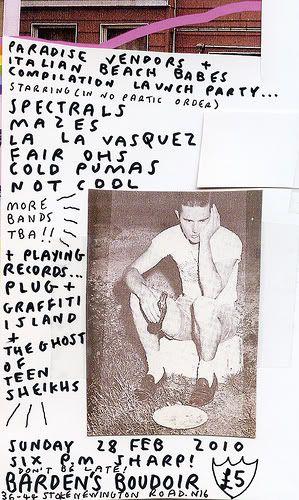 Then next Tuesday we play with the very lovely boys of LOVVERS and again with ultimate brodeo brodown bros COLD PUMAS. It is in Brixton, this is not our fault, sorry, but we will be in it together!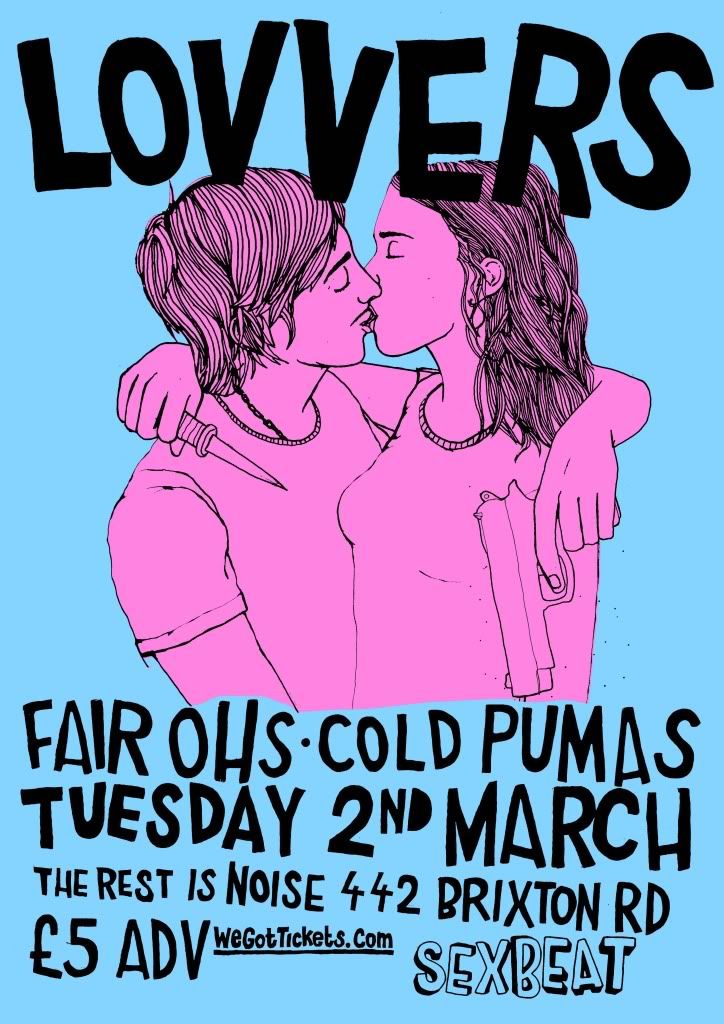 peace and love, peace and love
Ringo xo